Doctor of Medicine with USA Clinical Rotations- Pathway for US Residentship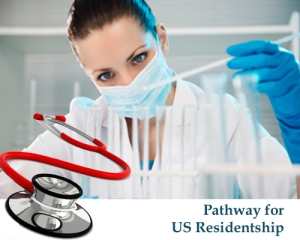 Study in the Heritage-old Concordia College New York and pursue the clinical rotations in the USA. Texila American University (TAU) offers you an excellent opportunity for the students to pursue in the Concordia New York.
The program offered is unique with a combination of associate degree from the heritage old Concordia College, New York and the Doctor of Medicine from the Texila American University.
The curriculum at the TAU is structured after the best US and Caribbean medical schools.
The academic program is both accelerated and rigorous, with a focus on preparing students for licensure in the United States.
Apart from its own systems – TAU has contracted with experienced USMLE preparation programs that shall give live, online and hands-on training for students to clear the Step 1 Exams.
Even while the student is in the residency programs TAU shall offer continuous online and paper based training, simulation and mock test for the students.
US Clinical Rotations would present the students with an excellent opportunity to get enrolled for the US Residenship.
At three stages students are allowed enter the program: Preclinical, Clinical Core Rotation or Clinical Elective Rotations.