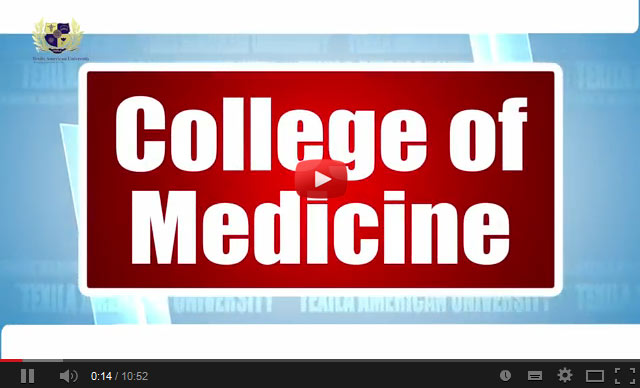 The Preclinical is taught at TAU campus in Georgetown Guyana. The curriculum has been organized and designed to support the mission of training physicians to meet the health care needs of all sections of societies including the rural and other underserved areas, by insuring a superior medical education, by developing independent, life-long learning skills and by continual practice in the application of medical knowledge to patient problems.
The Preclinical program encompasses the first five semesters of the Medicine program. Teaching occurs in the form of lectures, lab courses, and seminars. The core subjects are those comprising the classical disciplines of preclinical medicine (physiology, biochemistry, and anatomy).
Eligibility: Successful premedical students or students with 90 college credits shall be enrolled to Preclinical program where the student undergo focused basic sciences program which is 4 semesters of 16 weeks each.
Curriculum:
| MD 1 | Credit Hours |
| --- | --- |
| Medical Embryology | 4 |
| Biostatistics and Epidemiology Introductionto EBM & Clinical research | 4 |
| Gross Anatomy | 16 |
| Histology, Cell and Molecular Biology | 10 |
| MD 2 | Credit Hours |
| --- | --- |
| Neuroscience | 8 |
| Biochemistry | 8 |
| Medical Physiology | 10 |
| Genetics | 4 |
| MD 3 | Credit Hours |
| --- | --- |
| Pathology I | 12 |
| Behavioral Sciences and Medical Ethics | 6 |
| Medical Microbiology & Immunology | 10 |
| MD 4 | Credit Hours |
| --- | --- |
| Pathology II | 12 |
| Pharmacology | 10 |
| Physical Diagnosis | 4 |
| Introduction to Clinical Medicine & EBM | 4 |
| Physical Diagnosis | 4 |